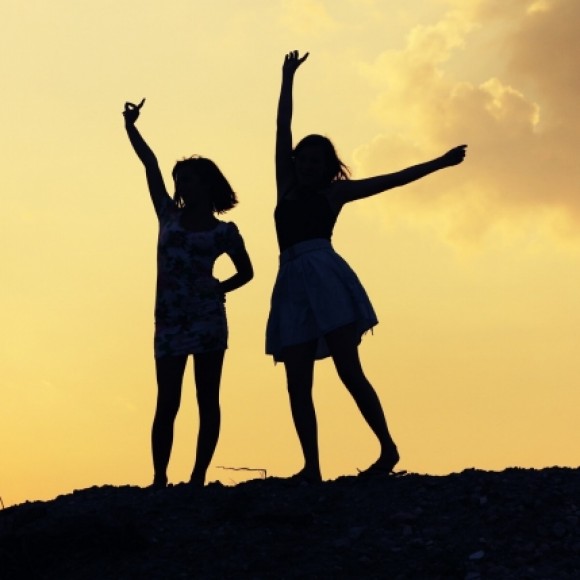 Public Group
active 4 days, 12 hours ago
This isn't the group for people who want a family. This is the group for people who want a partner or companion(s) in life, to LIVE their lives and leave the baby-making and rearing to others.
Seeing each other almost every day
Viewing 7 posts - 1 through 7 (of 7 total)
Author

Posts

August 31, 2014 at 5:24 pm

#3136

Ani

Participant

I would describe myself as a romantic person, a very sensitive person (I am highly sensitive) and at the same time a bit recluse. It takes a while for me to leave my comfort zone or cocoon but lately I have been trying to do so more and more because the desire to have a girlfriend is quite high. I'm also a very intimate person, with the notice that intimacy and sex are different things. What I miss is not sex. I miss a tender kiss, a person to hold in my arms while she sleeps, to softly stroke her hair, push ourselves against each other really closely while watching a romantic film, cuddle during a romantic song, …

Anyways, once I find that girl that I am looking for, I would feel very comfortable about commitment. Once I start a relationship, the intention is that it remains a lifetime and I'd want to share everything with her. I don't see the point of seeing each other just 1 or 2 days a week, or even 3 of 4 days. If it's true love, you want to be together, not? So I don't see the problem in living together after just a couple of months of being together, I don't think it is rushed but on the contrary very normal and very natural. It's beautiful to have someone to come home to, someone you love with all your heart and vice versa. I don't see how that can be suffocating. I also would like to be with my girl every single day, or that days apart are very rare exceptions. Getting married after just a year together? If you know each other as if you've known each other for a lifetime and the love is sincere, I don't see why not do it.

I know we all need some alone time. But you Always have alone time, hours per day. Nobody is 24/24 hours with his beloved one. We all have our time alone. But that time alone in my opinion doesn't need to be days ; a few hours every day should be OK for me, and then I'll be very happy to at night each day again hold her in my arms while she falls asleep… The alone time during the day is sufficient for me, but I can only imagine how Lucky I'd feel knowing that by the evening she'll be by my side again. If you're really madly in love and you're like soul mates, the passions you have for your alone time can easily be shared. Painting or singing is wonderful, but if you can share it, it will even further strengthen the love.

Am I a rarity thinking like this, or are there more people who agree that once you get together, it's totally normal and beautiful to really be united day after day?

October 19, 2014 at 10:04 pm

#3618

Anonymous

Inactive

This is really the kind of relationship I would love to have, a person you can share your life with, share as many experiences as possible with, and be there to absorb and reflect emotions, memories and events between you. It's all very well having someone who can allow you to be free to do what you want, like lots of other posts I've been reading today, but isn't it better if both of you can be free at the same time? With each other? As long as I can be happy about someone else being happy, then how can I have a dull, stressful, or uninspiring moment with my partner? And hey, those few hours you are apart during the day, it just means the day can get better when you see them again

October 29, 2014 at 1:50 pm

#3690

Jessie

Participant

I'm the same way! I want a life companion who is willing to give me space when I need it. I'm very introverted and at the end of the day, I need to process my thoughts and re-energize. Most people these days are the opposite; I don't understand how one could stand it, but to each their own.

November 5, 2014 at 6:59 am

#3740

Kat

Participant

That sounds exactly like me! I don't really want the sex part of it so much as the romantic bits. It drives me nuts when relationships are just based off of physical attractiveness. I guess that's part of the reason I'm asexual…doesn't make sense lol. :/

November 8, 2014 at 12:26 pm

#3824

Raell5

Spectator

That all sounds perfect to me!

December 16, 2014 at 12:49 pm

#4094

Ani

Participant

Thanks for the responses. I have to add, the space part can be given whenever needed, being together every day doesn't mean being together every moment of the day. If someone needs some time alone for reflection or other purposes, that is just fine. However, at the end of the day you fall asleep in each other's arms again. And you wake up the same way. Each day again. If there is need for space, there is no problem ; nobody wants to suffocate his/her partner after all. But I think it is very romantic to Always come home to someone after that time alone, and to be there for each other whenever the need is there.

Von

Participant

I think that sounds lovely. I think the more interests you share, the better it would work – the fewer, the more time you'd need apart before one started resenting the other.

I hope you find someone who's looking for exactly the same thing.

Author

Posts
You must be logged in to reply to this topic.
Membership required to post topics or reply in the forums...
Become Member