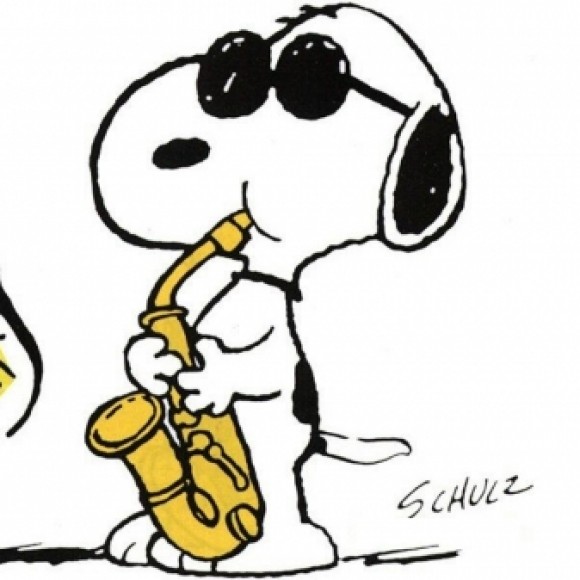 Public Group
active 2 months, 2 weeks ago
Anyone one out there who loves playing or listening to any kind music!
Your favourite bands and artists
Viewing 9 posts - 1 through 9 (of 9 total)
Author

Posts

September 1, 2014 at 2:47 pm

#3168

Ani

Participant

Maybe just a very simple icebreaker to get to know each other a bit … Which are your favourite bands or artists? Those that mean a lot to you, give you new energy when you need it, make you feel happy whenever their music reverbs in the room, inspire you for your own creations, … ?

My list is very long, so I will shorten it a bit.

ESSENTIALS (the absolute favourites)
Echo & The Bunnymen
The Smiths
Manic Street Preachers
Orphaned Land
Sophya
The God Machine
Sophia

OTHERS I ADORE
A Perfect Circle
Heather Nova
Patti Smith
Bauhaus
Placebo
Marilyn Manson (first 4 albums only, the last 10 years he's been terribly bad)
EMA
Arsenal (not the British football club, I talk about the Belgian band)
Silke Bischoff / 18 Summers
The Connells
U2 (up until and including Achtung Baby, then came some less good albums)
Natacha Atlas
Muse
HaMachshefot
Birdy
Heideroosjes
The Damned
Indochine

BUSY DISCOVERING, FIRST IMPRESSIONS BEING VERY GOOD
SoKo
Intergalactic Lovers
Editors
Slowdive
KLF

GUILTY PLEASURES
Ace of Base
Erasure
ABBA
Army of Lovers
Gala

September 3, 2014 at 3:43 pm

#3196

Leslie

Participant

My faves are:
Heart, Brandi Carlile, Garbage, Godsmack, Halestorm, In This Moment.

I love so many bands I'm having a hard time sitting down to write them! I love so much music.

September 19, 2014 at 5:46 pm

#3352

Anonymous

Inactive

Top 10:

Radiohead
Pixies
Sonic Youth
Sparklehorse
My Bloody Valentine
PJ Harvey
Boards of Canada
Pink Floyd (1967 – 1977)
Deftones (1995 – 2006)
The Smiths

25 more:
The Beatles, Yes, King Crimson, Can, Camel, Underworld, R.E.M., Talk Talk, Soundgarden, Autechre, Blur, The Smashing Pumpkins (1991-2000), Alice in Chains, Bjork (1993-1997), Berry Sakharof (Israeli), Beck (1993-1994), Jeff Buckley, Incubus, Eviatar Banai (Israeli), Queens of the Stone Age, The Strokes, Between the Buried and Me, Sweet Trip, Dudu Tassa (Israeli) and Tame Impala.

September 22, 2014 at 12:17 am

#3380

Ani

Participant

I love Middle Eastern music. I adore Orphaned Land and Aviv Geffen, and Sophya (who are living in the Netherlands but originate from Israel). But I can just as well enjoy traditional piyyuts. I study Hebrew in evening school so Hebrew songs can sometimes be a good help to learn new words.

I also love Inbal Perlmuter and HaMachshefot, such as shame we'll never hear her lovely voice live again.

November 11, 2014 at 7:39 pm

#3919

Anonymous

Inactive

OMG this is so hard, there are so many great artists! Even though I like the heavy kind of rock I have to admit that I appreciate artists like Jeff Buckley, Michael Jackson, Ray Charles and others more musically.

November 30, 2014 at 9:26 pm

#4034

Brigitte

Participant

Here's a list, not in order: John Newman – Lana Del Rey – The Fray ♥ – Christina Aguilera ♥ – P!nk ♥ – Hilary Duff – Paul McCartney – Eminem – Steve Harley – Kate Bush – Florence + the machine ♥ – Colbie Caillat – Celine Dion – Robbie Williams ♥ – Kylie Minogue – Nine Inch Nails – Imagine Dragons – Enrique Iglesias – Ali Brustofski – Lily Allen – Gavin DeGraw – Katy Perry – Fleetwood mac.

December 2, 2014 at 6:03 am

#4041

Anonymous

Inactive

Fleetwood Mac
Pages
Nujabes
Electric Light Orchestra
Dan Mangan
Said the Whale
Two Door Cinema Club
Daft Punk
Joe Hisaishi
Big Bang
K.K. Slider

December 4, 2014 at 3:40 pm

#4051

Lenka

Participant

Iced Earth, Nevermore, Amorphis, Mercenary, Circle II Circle, Disturbed, Orden Ogan, Absolva, Dream Evil, Metallica, Iron Maiden, Savatage, Vicious Rumors, Hammerfall, Seven Witches, Sabaton, Axel Rudi Pell, Black Label Society, Blaze Bayley, Ozzy Osbourne, Evergrey, Evanescence, Sister Sin, Trivium…

April 29, 2019 at 4:41 pm

#30979

Anonymous

Inactive

Classic rock and 80's hair bands are my most listened to music: Led Zep, Pink Floyd, Whitesnake, Motley Crue, GnR's, etc. I spend my days listening to Planet Rock (British radio station).

Author

Posts
You must be logged in to reply to this topic.
Membership required to post topics or reply in the forums...
Become Member