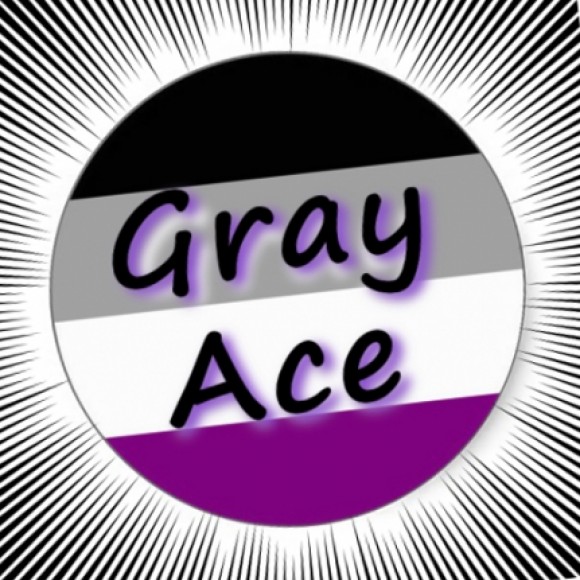 Public Group
active 2 weeks, 6 days ago
This is a group for all those who identify as being Gray-A, Gray Asexual, or Graysexual. Also including Demisexual, Semisexual, and all those who fall somewhere in the middle of the spectrum. Because we are just that ambiguous. For more information on being Gray-A, please visit the following website.
Anyone had any luck in the romance department?
Viewing 8 posts - 1 through 8 (of 8 total)
Author

Posts

November 8, 2014 at 10:09 am

#3819

Raell5

Spectator

Or does it take strong sexual drive to make "romance" happen?

I wonder about that. I get lonely but keep distracting myself by hanging with friends and engaging in activities, work, hobbies, reading, etc so that I don't do what it takes to make anything happen.
After being mugged at a remote beach while out doing bird photography I decided I wanted a male companion, but still wasn't willing to compromise for companionship. I considered hiring a bodyguard, but maybe I can hang with a demisexual man instead!
I love the idea of a romantic partner but don't want to have to "fish or cut bait" as they usually insist after several months of dancing and hiking.
Someone near my age who would enjoy my hyper-active lifestyle..well, it could happen, right?

January 30, 2015 at 7:27 pm

#4237

Ani

Participant

I've been Lucky romance-wise one single time in life, sadly enough it didn't last but the feeling was very strong and it gives me hope that true love is possible. Of course, at the same time, I could just as well state that I may need an incredible amount of luck to experience such strong feelings a 2nd time. Soul mates aren't that easy to find… But if it was possible once, who am I to say it cannot happen again? I hope it can.

And for sure: nobody is doomed to stay alone, as long as one keeps believing in love, then it can happen to everyone. Keep the faith.

January 31, 2015 at 5:30 am

#4240

Raell5

Spectator

Well, I'm keeping the theory open at least that I might meet someone. I'm 62 and in a subset of so many subsets, seems ridiculous.
I'm a TCK, raised abroad in four cultures at once. As a result, I'm a global nomad and only want to meet someone with experience living abroad to avoid that person having "mono-cultural" assumptions about me.

I'm a partial trans..another subset. I want someone who accepts/enjoys my adventurous, free-wheeling male characteristics. I couldn't be with someone who has "normal female" expectations of me. You know, cooking, cleaning, going to social events..
Ew.

I'm a demisexual..so must be with another demisexual. My lack of interest in sex usually weeds out "normal" people anyway.

I'm a very high energy/high IQ/health food person. Being with a junk-food gobbling coach potato watching reality shows wouldn't happen with me. Ever. Rather be alone.
If you don't think "high IQ" is a subset, watch The Big Bang Theory. If the person isn't excited about getting up at 2 AM to watch a meteor shower or hiking four hours to photograph a rare bird, I'll probably not have any interest in their company, anyway.
Strangely, all my relationships (they are many) were with people who actually did that..for over a year, before they got anything sexual with me!

Of course, that was when I was younger, so at 62 yrs old, the ranks would be thinning of people who could even do such things, much less WANT do do them.

It's not that I'm trying to be picky, it's just who I am. I actually do all that stuff, so someone who thinks life revolves around eating and sex (most normally sexual men) isn't going to enjoy my company anyway.

My unconventional lifestyle is another subset; my method of transportation is a motorbike here in Thailand, and I'm in the swamp at dawn photographing rare birds most days of the week, so anyone attracted to me would probably also be "eccentric" in some ways, to accept me.

Luckily, I enjoy the single life. But at the same time, I sometimes feel lonely and wish for a companion.

This reply was modified 8 years, 4 months ago by

Raell5

.

February 19, 2017 at 2:04 am

#28410

Anonymous

Inactive

Not really. And I have known about the asexual community since the AVEN story in August, 2005! I was 22 then. Now I am 34. I have had guys interested in me but I am picky. I did have an internet romance but it ended badly when the person lied to me and eventually disappeared without a word!!! That was very messed up and took a huge emotional and physical toll on me as I got sicker afterwards. I think it is a dangerous mistake to get emotionally attached before meeting in person. Although I am usually not romantic, I have had a tendency to romanticize and fall in love easily–Even with the idea of people who turned out not to be my type!!! Never again do I want to make the same mistake again.

December 9, 2018 at 5:46 am

#30759

Veee

Spectator

Nope…not at all…don't even know if I should keep trying…

December 10, 2018 at 2:58 am

#30761

Anonymous

Inactive

Ditto – Nope…not at all…don`t even know if I should keep trying….too many Aromontics on here, essentially looking for Pen Friends and NOT a smoldering and lustfully loving relationship involving intense and passionate kisses and nakedness.

December 14, 2018 at 1:49 am

#30766

K_42

Spectator

I met someone on this site. We had a long distance relationship for months, but we visited each other as much as we could. We also talked, Skyped & texted a lot every day. Anyway, my point is, he was who he said he was in his profile. Eventually I quite my job, left my dogs & my affordable rental home & moved states away to be with him. Things went well for a couple months, but then I found out that he had another girlfriend at the same time & hadn't been employed for WAY longer than he had originally told me. Basically everything he had told me & portrayed from day 1 was a lie & because it was a long distance relationship, he was able to hide these things from me…until I moved. Then his house of cards came crashing down. So, because he was also an Ace, I put a lot of weight on that & the fact that he was a good father to conclude we were meant to be together. I am not looking for sympathy, I share my story so others do not make the same mistake. Just because you finally found a "great Ace" just like yourself, doesn't mean the universe is trying to put you together. I will never again have a long distance relationship or look online for love. It's unfortunate that there are such shady people out there even on a site where you have such a private thing in common to finally relate to somebody about.

December 31, 2018 at 11:00 pm

#30801

Matt Dalonzo

Spectator

I'm not sure what to think about the last reply.

Author

Posts
You must be logged in to reply to this topic.
Membership required to post topics or reply in the forums...
Become Member