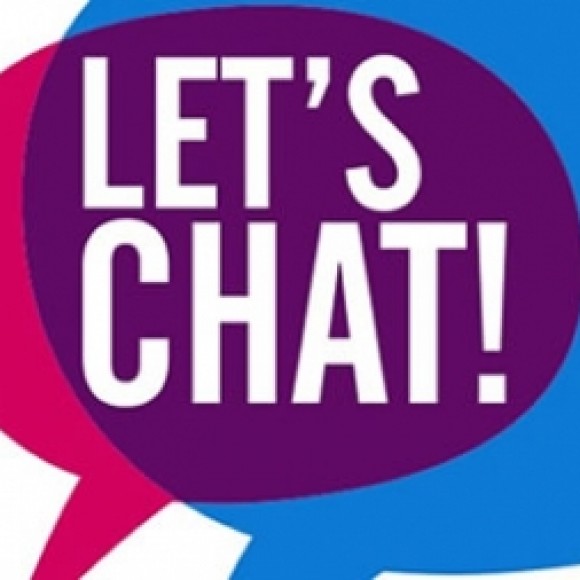 Public Group
active 1 week, 2 days ago
I just joined yesterday and there is a serious lack of chatting around here!
So let's use this group to just chat abut anything, what you're looking for, what led you to join this site, what you had for dinner eight years ago….come on guys…Let's Chat!
Why are WE treating an asexual relationship like heterosexual one
Viewing 8 posts - 1 through 8 (of 8 total)
Author

Posts

January 2, 2019 at 8:24 am

#30811

Once I realized I was an asexual I quickly understood that I was approaching a new paradigm. This relieved me. Asexuality transcends generation gaps, age differences, mating dances and sex directed conversation. I'm a newbie and still trying to understand the terms related to asexuality. By the way does any one know where I can get asexual definitions. Anyway, I feel since my motivation is not to end up in the bedroom per se, my friendships and partnership relationship potential and opportunities have significantly expanded.
Since I'm an older asexual, I can easily be friends with younger people male or female without the stigma of sexual overtones. That is, I can take on the responsibility of being a mentor friend or a soul mate who is not restricted to just being a mentor but an activity partner as well.

First, I am analyzing my pass experiences as a heterosexual male seeking a relationship. And as I compare my attempts to make friends as an asexual I'm quickly understanding that it is quite different from pursuing a heterosexual relationship.

Stay with me here I'm going somewhere with this: (1) In our asexual relationships it is an established fact that sex is not the issue. With that I'm free to be myself in a safe environment free from stressing over the possibility my having to perform sexually. (2) Generation gaps have the real possibility of dissolution. Therefore, old and new experiences, knowledge and opportunities can come from several walks and levels of life. Since sex is not the goal we are free without cause to be ourselves and this is refreshing. (3) An asexual relationship hides a multitude of pain, depression and stressors that dampens relationships and lowers self-esteem. I believe we have an opportunity to re-define how through asexual relationships we can activate, sustain and continue a prosperous life. What a great opportunity!! How can we make this happen?
Understand that an asexual relationship is not predicated on pure
heterosexual ones. For most this is all we know. We are now different. Let's think out the box and in terms of our life re-create a new approach to life through asexuality. WE ARE NOT OF THIS SEXUAL WORLD ANYMORE. We no longer exist as we once were, we are new creatures dedicated to re-definition. Can anyone help with this. "Asexual Pride."

January 2, 2019 at 4:47 pm

#30814

Anonymous

Inactive

January 2, 2019 at 4:47 pm

#30815

Anonymous

Inactive

January 3, 2019 at 1:59 pm

#30817

Anonymous

Inactive

The points you made are interesting. I often question these things. And to be blunt I realized why I do not befriend heterosexual men because of the looming 'sexual tension' that seems to creep up unnoticed. Well those have been my experiences and because of that I am weary of having male friends. For me I just want strictly platonic. Don't want to give hope when there is none. Friendships can still be formed that way but I always in the back of my mind will feel cautious around this person.

Anyway I would just like to experience any kind of relationship where that is not so. Things can get weird when the person is married or has a relationship. It sad then you feel you have to drop the friendship but such is life. Well this is not always so but seems all too common.

January 4, 2019 at 12:20 am

#30820

Thank you, Cat. What I'm trying to reconcile is the need to showcase my masculinity in order to perform in the bedroom. If so, then I will still have to approach my potential partner in a "heterosexual way" meaning doing THE mating dance in front – flapping my feathers and dancing the jitterbug with an asexual mind for the expressed purpose of wining my partner.

This I believe is not it for me. Therefore if not, then I must establish a fresh new paradigm with a selected protocol designed to manage my relationships. You see, Cat, I see this new found freedom as an asexual; an empowering change and a serious endeavor that is worthy of all acceptation. I was never the one for the "mating dance" shenanigans, anyway.

As I claim my ace/flux hetero-romantic sensitivities I'm still, with excitement, defining my true self apart from the societal binary norms. Just as you questioned your experiences with your male counterparts so do I with my female counterparts. I empathize with your bluntness and mirror your aversions of befriending males. My aversions are predicated on the idea of having to perform sexually for the females I'm with. This being the expected behavior that I must partake.

Females I was closely associated with were looking for their "Mandingo" warrior to swoop them off their feet. To tell the truth, I'm not the one. With the looming 'sexual tension', you discussed earlier, we both experienced caused us to back off from our human need for affection because we were asked to function heterosexually according to societal norms.

I understand your feelings concerning the need for a platonic relationship. With us (asexuals) rules and standards must be outlined from the beginning of our attempts to establish a relationship without sexual activity. This is something we don't do when we are bringing into existence a relationship according to ways of society.

Cat, keep hope alive! As you said, "Friendships can still be formed that way but I always in the back of my mind will feel cautious around this person." And with cautiousness, the key to awareness and forthrightness, guides us into the truth of who we want to be. Giving us ammunition to stand tall and confirm our new self definition.

"Anyway I would just like to experience any kind of relationship where that is not so." I agree. Meaning we must provide a modicum of control in determining our relationship's destiny. Until we get our asexuality life program in line, we will continue to fight the ways of non-asexuals heterosexuals to fortify our niche in the world. This is why things can get weird in a marriage or in a relationship. Of course the endgame is to drop the friendship to preserve our prevailing identity. The commonness that you mentioned about these exploits are generated by the ingrained binary teachings our society has lain on us.

January 4, 2019 at 12:22 am

#30821

January 5, 2019 at 1:53 am

#30826

Marc

Spectator

Thanks for creating this page and awesome comments!!! Personally, I have always felt uncomfortable when meeting someone with the expectation of sex. I agree with the above statements. I find telling people about asexual complicates things so I keep to myself but finding groups like this an offline lessens the idea of feeling like an "alien" . The fact that there are people like us ….we are not alone!

January 5, 2019 at 8:27 am

#30829

Thanks for your response, Exactly Marc…
Through these forums we can vent and get asexual feelings off our chest.

Author

Posts
You must be logged in to reply to this topic.
Membership required to post topics or reply in the forums...
Become Member