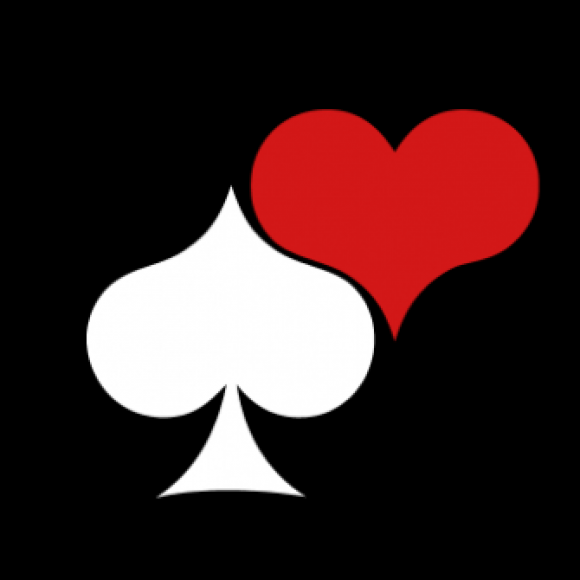 Public Group
active 2 weeks, 3 days ago
For asexuals who identify as heteroromantic or may be interested in (or part of) a heteroromantic relationship.
Deep feelings – and being asexual
Viewing 8 posts - 1 through 8 (of 8 total)
Author

Posts

November 19, 2016 at 4:26 pm

#28003

Amy Fowler

Spectator

I have still never actually met another Ace. I have a feeling, however, that compared to sexual people I am much more devoted and "all in" when it comes to relationships. I have extremely strong feelings for the few people that get under my skin. My gut-feeling is that others use sex as a kinda shortcut to achieve deep intimacy and that a partner is more "easily replaceable" because they don't have to invest many years of their life in order to get to the level of connection and intimacy with another person that at least I am looking for. Does anyone else have the same thoughts? or are they completely bs?

December 27, 2016 at 2:44 am

#28136

fei Mclaine

Spectator

I must it's kinda hard for me to comment I am an sexually repulsed ace so it's a bit more than just not liking it more like disgust (guessin someone else is feeling that too) so I am never sure whether it is clouding my judgement when it comes to people who are not ace. However I have seen how allosexuals can have an attitude of one night stands etc don't really understand that myself…. Anyone feel the same?

January 14, 2017 at 8:28 am

#28238

Amy Fowler

Spectator

I am more the "what is the big thing about sex???" kind of person. I can understand why 2 people who both like a a certain activity (be it sex or card games or what ever) might want to do that activity together. What I simply don't understand is what that has to do with wanting to spend your life with a person. Can anyone help?

January 16, 2017 at 1:45 am

#28246

charisma adams

Spectator

I feel the same way about sex. it grosses me out >.< i feel like sometimes it clouds my thoughts to and i feel towards very sexual people a way i shouldn't and i feel bad for seeing them in that light.
but aside from that if i look at it from a nonbias view i still think that sexuality us used a lot as a short cut or substitute for intimacy and makes people more easily replaceable. You can replace any vagina/penis with another and it will be the same but you can't replace a soul. those are all different.

April 22, 2017 at 4:36 pm

#28539

Stan

Spectator

IMO, with a few exceptions where sex is used to enhance a relationship and make kids, sexual people use sex as a tool of power and control.

January 20, 2018 at 6:45 pm

#29309

Anonymous

Inactive

i feel in the right place..

January 22, 2018 at 2:06 am

#29314

Anonymous

Inactive

November 14, 2018 at 4:37 pm

#30709

Anonymous

Inactive

I too find that sex is used far too often as a distraction, knowingly or unknowingly, perhaps to avoid encountering one's inner feelings. As an introvert, I've also come to notice this with many people with respect to their inner thoughts. They can go to great lengths to avoid being alone with themselves, so as to avoid the discomfort of who they are. Whereas I can be content camping out in the woods for weeks, not encountering another person nor needing to speak.

Too many people I encounter seem to view sex with some elevated priority (even over having feelings), at I know that has set me at odds when it comes to the prospect of relationships (they want someone who they can go at it with on a near-daily basis, whereas I seek a connection, and even if I 'indulged' in sex, would very quickly tire of it).

My personal view is that sex isn't gross; it also isn't something that particularly motivates or influences me. It certainly has its uses (biology), and is a likely pathway (one of many) toward a deeper intimacy (if used properly, not abused). If anything, its flagrant overuse and exposure by society tends to wear out its intrigue for me. I tend to get naturally disinterested in those things everyone else swarms around fervently. Granted, maybe there's some fundamental, biological calling so many others are more swayed by, where somehow for me (and perhaps many of us) it comes across as more of a conscious awareness, something that can be more freely evaluated and acted upon (versus it being more impulsive).

Movies, for instance, will throw in some gratuitous sex scene at the expense of further expanding a story in some direction that would invite further contemplation. And with the influence of media on so many, they tend to mirror aspects of this. And perhaps far too many get the impression that sex is the necessary key to success in a relationship (versus it being one potential activity among many).

In the past I certainly fell prey to this (believing sex had some higher value as social currency, based on media and societal exposure). Since giving up TV and endeavoring to avoid contemporary media (also tends to promote a much happier and reduced-stress lifestyle) I tend to be more aware of these notions, and feel all the more liberated as a result. Certainly a double-edged sword, though: I feel content in being free from its influence, yet it also alienates me enough from what is effectively the vernacular of social interactions, especially when it comes to deeper relationships with so many people.

I guess you always have that: freeing yourself from a prison and being truer to yourself can make for fewer potential companions. And if one hasn't fully acclimated to such a reality, could potentially be quite the lonely existence.

Author

Posts
You must be logged in to reply to this topic.
Membership required to post topics or reply in the forums...
Become Member