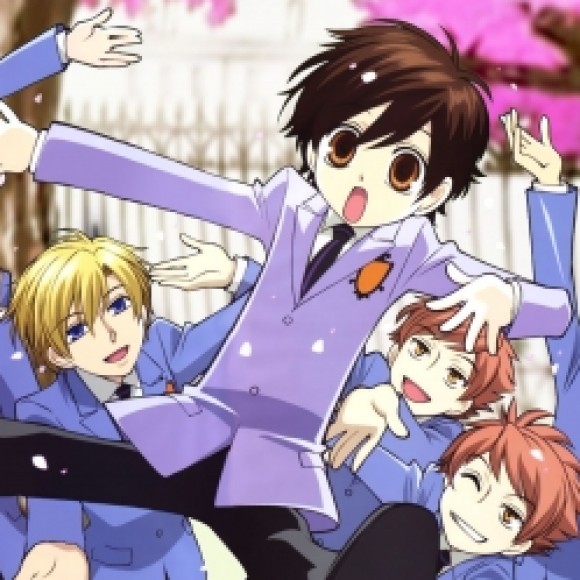 Public Group
active 18 hours, 26 minutes ago
A group for fans of Anime and Manga :3
Favorite Comedy Anime/Manga?
Viewing 8 posts - 1 through 8 (of 8 total)
Author

Posts

Does anyone have a good comedy anime or manga to recommend? Azumanga Daioh, Nichijou, and Yotsuba& are a few of my favorites that I've gotten into recently and I adore them! But I'm always on the look out for more more MORE!

Anonymous

Inactive

My number one recommendation based off your list would have to be Ichigo Mashimaro (Strawberry Marshmallow). The anime revolves around the lives of elementary school girls and an older sister in college whom they all look up to, giving it a vibe much like that of Yotsuba interacting with her dad, yet also gives insight on their life at school, relatable to Azumanga Daioh, and has a character that's quite as outgoing and eccentric as those in Nichijou. It'll be pretty tough to find however, if I remember correctly. Good luck.

Kenna

Spectator

Ouran High School Host Club: Don't let the rose auras and inexplicably pink setting fool you. It's 5% rom, 95% com! Main female character is refreshingly chill about being surrounded by attractive dude bros (maybe even asexual?).

Gekkan Shoujo Nozaki-kun: "Manly" Nozaki-kun is oblivious to a girl's affections. How oblivious? Hint: he's a shoujo manga artist. Plus the opening theme is hella fetch.

Oh, I forgot all about Ouran! Thank you for reminding me! Now I have to find the live action version of it. 🙂 The other one I'll have to try to find.

I actually did manage to find it online. Just finished watching the first episode. Most definitely going to have to binge watch all 12 episodes that I've found!

Anonymous

Inactive

Daily lives of highschool boys (Danshi Kōkōsei no Nichijō) …nuf said. 😉

September 7, 2015 at 9:16 pm

#26529

Mikropolis

Spectator

I kinda like the slice of life stuff where everyone just cares for each other, w/ or w/o the romance (or is it with and without).

Aria the Animation

November 20, 2016 at 3:20 am

#28008

Chantal D

Spectator

I have numerous animes I find very funny.

Binan Koukou Chikyuu Bouei-bu Love!

Magical boys in action! I watched the 1st season at the same time than the remake of Sailor Moon, which made the anime even more hilarious, since I could compare them.

Jitsu wa Watashi wa

Vampires, aliens, werewolves, demons, you'd think it's scary but it's not. It's so hilarious!

Noragami (anime & manga)

Noragami has a lot of action and fantasy, but it can be quite funny as well.

Soul Eater

That anime has a lot of action but it's also quite hilarious. All the characters are so excentric in funny ways.

Kono Subarashii Sekai ni Shukufuku wo!

Lots of adventures, actions and comedy.

Ouran High School Host Club

Again, a really funny comedy.

Special A

That onw too has numerous characters that are funny.

Fairy Tail

Lots of action, fantasy and comedy. You might not like the fan service though.

Etotama

Lots of action, fantasy and comedy.

Full Metal Panic!

Mecha, actions and comedy galore.

Inu x Boku SS

Lots of romance and comedy.

Kamisama Hajimemashita

Lots of adventure, fantasy and comedy.

Karin

A family of vampires and one who discovers their secret.

Hataraku Maou-sama!

The demon Satan suffers a defeat by the Hero and escapes to Earth with one of his companions. Lots of confusions and comedic moment when they try to adapt.

Yahari Ore no Seishun Love Come wa Machigatteiru

About a misunderstood teenager and his life at school.

Fruits Basket

A romance with fantasy and comedy.

Lovely Complex

A romance with comedy.

Author

Posts
You must be logged in to reply to this topic.
Membership required to post topics or reply in the forums...
Become Member