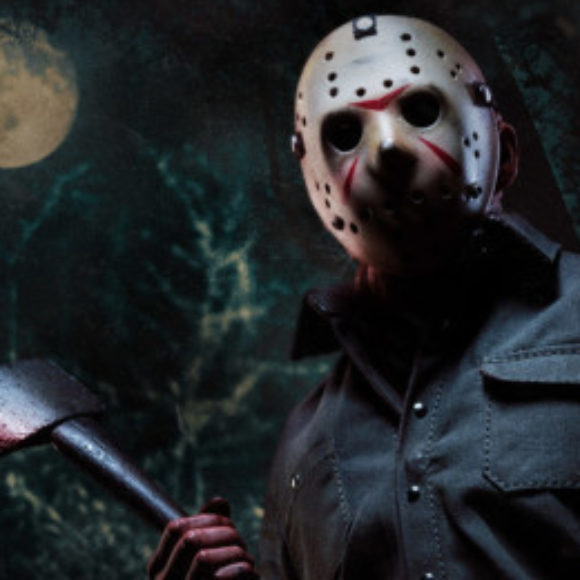 Public Group
active 1 week, 2 days ago
A group for those who have an affinity for the dark, gruesome, and/or edgy.
💀🔪 List Your Top 10 🔪💀
Viewing 8 posts - 1 through 8 (of 8 total)
Author

Posts

May 12, 2017 at 5:51 pm

#28584

"Ape"

Participant

I'm all about that gore horror. Love the twisted! But, that being said, I do enjoy all subgenres of Horror. Most Horror, I find more amusing, due to the ridiculousness, than scary. There are very few that are scary enough for me, which is too bad. But I'm on that neverending journey to discover the ones that scare me real good. So! Share your top 10. So that I may gain the possibility for something new to watch 😊

•Rosemary's Baby
•Live Feed
•VHS 2
•American Mary
•House of 1,000 corpses
•REC
•Slither
•Black Rock
•Wolf Creek
•Nurse 3D
•Human Centipede 2
•All the 'Hostel' movies
•All the 'Saw' movies

May 18, 2017 at 1:18 am

#28593

Marisa

Participant

1)Child's Play (this was my first horror movie that i remember seeing. It scared me as a kid but I've loved all the subsequent movies)
2)Misery
3)The People Under the Stairs
4)Devil's Rejects
5)Halloween
6)The Hills Have Eyes
7)As Above,So Below
8)The Descent
9)Rec
10)Hellraiser

Making this list was hard lol

May 18, 2017 at 7:02 pm

#28595

Anonymous

Inactive

i've probably watched more horror than is healthy so here goes…

1. The Cabin In The Woods
2. Wolf Creek
3. The Texas Chainsaw Massacre (original)
4. The Ordeal
5. Wrong Turn
6. Cabin Fever (original)
7. Dude Bro Party Massacre III
8. As The Gods Will
9. Deathgasm
10. The Mist

September 20, 2017 at 4:29 am

#28898

Sshhaawwnn

Spectator

The Thing
The Shining
Psycho
Night of the Living Dead
Dawn of the Dead
Santa Sangre
Halloween
Re-Animator
Alien
Texas Chainsaw Massacre
Evil Dead I & II
Pontypool

July 8, 2018 at 2:13 pm

#30334

Anonymous

Inactive

1. Trick 'r Treat (2007)
2. The Thing (1982)
3. Alien (1979)
4. Halloween (1978)
5. Let the Right One In (2008)
6. The Silence of the Lambs (1991)
7. Hellraiser (1987)
8. It: Chapter One (2017)
9. The Cabin in the Woods (2012)
10. The Exorcist (1973)

Did anyone else enjoy It last year? It deviated from the book quite a bit, but retained the book's spirit, at least in my opinion. I thought it was the best Stephen King film I've ever seen, and I love (a five-O kind of looooove) Misery, Needful Things, Pet Sematary (I know it's a B-movie at best, but it's a childhood favorite I have a strong sentimental attachment to), The Mist, Storm of the Century, and the miniseries version of The Shining.

July 8, 2018 at 3:27 pm

#30337

Leremy

Spectator

-Eight Legged Freaks (I know that was supposed to be a comedy but I have severe arachnophobia.)
-Arachnophobia
-It (The movie was great until Pennywise turns into that [email protected] crab spider)
-Human Centipede (1, 2 & 3)
-A Clockwork Orange
-Silent Hill
-Alive
-I Spit on Your Grave
-Martyrs
-Perfect Blue

They aren't necessarily in order, but there ya go. 🙂

July 11, 2018 at 12:29 am

#30370

Anonymous

Inactive

1.A nightmare on elm st (80s version)
2.Pumpkin Head
3.C.H.U.D
4.Night of the demons (80s version)
5.the ring
6.pet cemetery
7.the descent
8. 13 ghost
9.house on haunted hill
10.scream 1 & 2

July 17, 2018 at 9:10 am

#30385

Anonymous

Inactive

Solid lists here!

1. Suspiria (1977)
2. A Tale of Two Sisters (2003)
3. Pulse ("Kairo") (2001)
4. Get Out (2017)
5. Re-Animator (1985)
6. Rosemarys' Baby (1968)
7. Silence of the Lambs (1991)
8. Carnival of Souls (1962)
9. Eyes Without a Face (1962)
10. The Thing (1982)

Author

Posts
You must be logged in to reply to this topic.
Membership required to post topics or reply in the forums...
Become Member